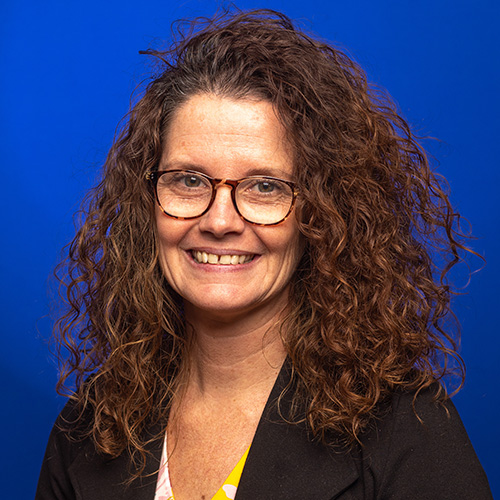 Bree Bode, P
h

.D., M.P.H., CHES®
Evaluation Specialist
Dr. Bode joined Michigan Fitness Foundation in 2022. She advances health equity by conducting activities that elevate community-based solutions to public health problems related to the food insecurity-obesity paradox. She has a special interest in policy and system variables that influence food choices in retail and school-based environments.
Previously, she helped lead a regional evaluation effort at Wayne State University of Michigan-based retail environments that examined the intersections of policies, systems, and health behavior.
She has also taught and mentored college and university students on the concepts, tenants, and constructs of research and practice through experiential learning to aid in their preparation to advance health equity in and out of the classroom.
Dr. Bode received her doctoral degree in Philosophy, with an emphasis in Community Health at Wayne State University and her master's degree in Public Health, with an emphasis in Health Education and Promotion at Grand Valley State University. She is a member of the American Public Health Association and the Society for Public Health Education.
Relying on her lived experiences, she seeks to mindfully engage in evaluation work alongside colleagues, partners, and community members for effective, sustainable change overtime….and to celebrate along the way when the steps required for a community-based participatory efforts are enacted.
Her favorite things are her four children, hiking, and homemade bagels with cup of dark hot chocolate.