ACES
Date: May 6, 2020 | Location: Statewide
The Michigan Fitness Foundation coordinates All Children Exercise Simultaneously (ACES) Day with help from Farm Bureau Insurance of Michigan (links to new window). Michigan schools have the freedom to make the event their own and are encouraged to get creative! Schools have observed ACES Day in a variety of ways, including: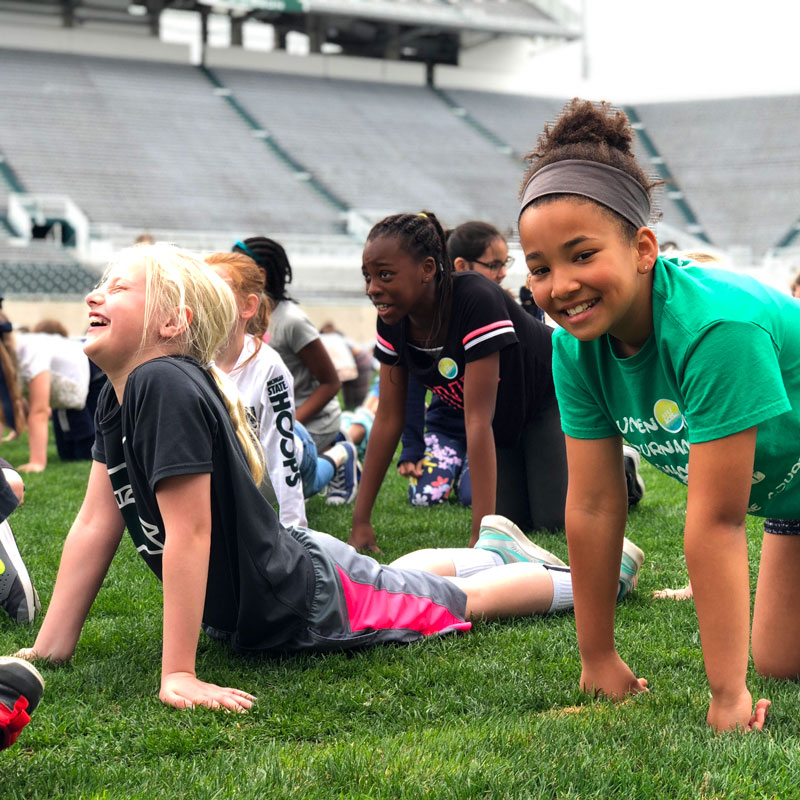 School Registration
For additional materials to help your school promote and plan the event, we've put together a Planning Tool Kit (zip file). This kit includes additional information about ACES and its history, invitation ideas, planning and program suggestions, talking points and sample speeches, and templates for your press releases, school newsletter, and more.
Registration typically opens in November or December each year.
Agent Registration
All Farm Bureau Insurance Agents in Michigan who have agreed to sponsor an elementary or middle school on ACES Day will receive an email from the Michigan Fitness Foundation to help you plan your ACES Day. You can also use this Agent Tool Kit (zip file) to help you generate ideas and plan.