SNAP-Ed at Michigan Fitness Foundation
SNAP-Ed at Michigan Fitness Foundation (MFF), formerly known as the Michigan Nutrition Network, brings together all the local partners who deliver Supplemental Nutrition Assistance Program Education (SNAP-Ed) to families across Michigan. SNAP-Ed's purpose is to address two USDA goals: to help low-income people eat more fruits and vegetables and to move more.
We work with a statewide network of Michigan organizations to provide locally-relevant programming throughout the state, including interactive education and increased access to healthy food and physical activity. Our statewide social marketing campaign, They Learn from Watching You (links to new window), encourages parents to model healthy behaviors for their children and reinforces those messages at the local level. We provide resources, collaboration, and support services on demonstration projects that help local communities develop capacity for sustained, effective impact.
In Michigan, SNAP-Ed reaches more than one million people every year with ideas, inspiration, and encouragement to eat healthier and move more. In the places where we live our lives everyday, SNAP-Ed is a partner who encourages health and wellness at schools, churches, grocery stores and farmers markets, and in the public spaces where we exercise and celebrate our communities.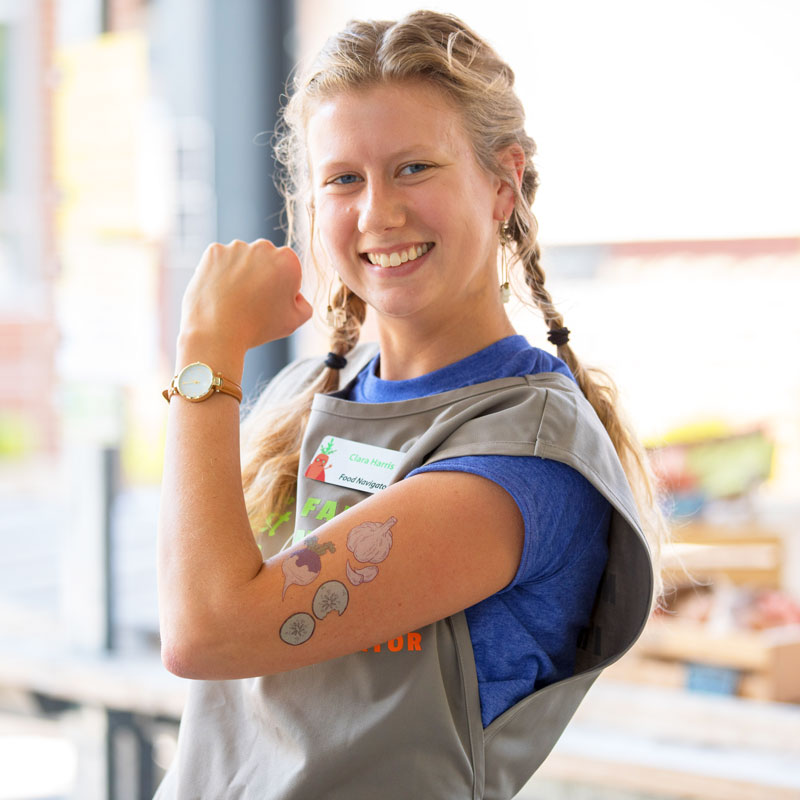 One SNAP-Ed case study in Grand Traverse county found that thousands of students who participated in the Michigan Fitness Foundation's PE-NutTM program are projected to earn more and spend hundreds of thousands of dollars less on healthcare over their lifetimes. SNAP-Ed can help boost student achievement, too. In that same case study, overweight students who participated in PE-Nut were up to 12 percent more likely to be proficient in reading and up to 22 percent more likely to be proficient in math.
And even as SNAP-Ed improves the health and economic bottom line for individuals, it also boosts Michigan's all-important farm economy. Per survey, an estimated increase of $63 million was spent on fruits & vegetables in Michigan over the last four years.
If you're interested in learning more about SNAP-Ed at MFF and how you can help people eat healthier and move more, please visit snap-ed.michiganfitness.org (links to new window).