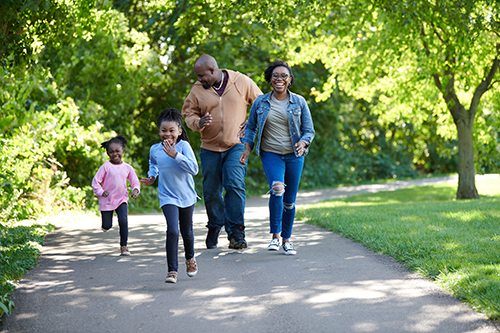 LANSING, MI — Michigan Moves Month is a statewide initiative to encourage Michigan residents to be more physically active in the month of May. The campaign was established by Michigan Fitness Foundation, the Governor's Council on Physical Fitness, Health, and Sports, Michigan Society of Health and Physical Educators, Michigan Fitness Club Association, state agencies, private companies, and nonprofit organizations to promote physical activity.
During Michigan Moves Month, everyone is encouraged to take advantage of the opportunities for recreation in their locally, regionally, and statewide. Whether it's heading to the local gym, recreation or nature center, exploring city, county, or state parks and trails, or simply taking a walk around the neighborhood, the goal of Michigan Moves Month is to inspire Michiganders to move more.
This year, a resolution was submitted to the Governor's office by Michigan Fitness Foundation to designate May 2023 as Michigan Moves Month. Last week, State Representative Julie M. Rogers (D) District 41, Kalamazoo, a practicing physical therapist and the Chair of House Committee on Health Policy, sponsored the resolution and brought it to the Michigan House of Representatives for vote.
"We know physical activity is an essential public health intervention that can help prevent the development of negative health outcomes and strengthen our health and well-being," stated State Representative Rogers during her recorded presentation. "As the weather finally begins to warm and spring is around the corner, I encourage everyone to increase their activity and get out and move more."
House Resolution 97 passed unanimously.
"As a nonprofit organization dedicated to promoting healthy lifestyles and making physical activity accessible to all Michigan residents, we are honored to have Governor Whitmer proclaim May as Michigan Moves Month," said Amy Ghannam, president and CEO of Michigan Fitness Foundation. "We are grateful to State Representative Rogers for sponsoring the resolution and speaking about the importance of being active and express our appreciation to the members of the House for voting unanimously to adopt the resolution."
Michigan Moves Month provides a great opportunity for Michiganders to have fun by building new family traditions that focus on being active together during the month of May. To read the resolution and learn more about Michigan Moves Month, visit michiganfitness.org/events/mi-moves-month.