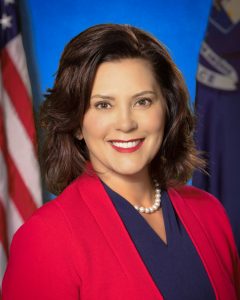 Lansing, MI – On April 25, 2019 the Michigan Fitness Foundation and the Governor's Council on Physical Fitness, Health and Sports' annual Governor's Fitness Awards (GFA) will feature remarks from Governor Gretchen Whitmer. The Governor's Fitness Awards recognize communities, organizations, and individuals who inspire healthy choices.
"I look forward to celebrating these extraordinary Michiganders and congratulating them for their dedication to health and wellness, and for inspiring all of us," said Governor Whitmer. "It's that kind of dedication to community that makes Michigan a place where our kids stay, our families thrive, and other people come to for opportunity."
As a State Senator, Governor Whitmer served on the Board of the Michigan Fitness Foundation for five years. This year, the Michigan Fitness Foundation assisted in the selection of endorsed events around the state to help the Governor with her 2019 New Year's resolution to run or walk 60 kilometers in a year.
GFA winners, along with special Legacy Awards, will be announced at the GFA gala celebration on April 25 at MGM Grand Detroit. The GFA gala celebration includes a cocktail reception at 5:30, followed by dinner and the awards presentation. Tickets for the gala are still available and more information about the awards and tickets can be found at michiganfitness.org/events/governors-fitness-awards.