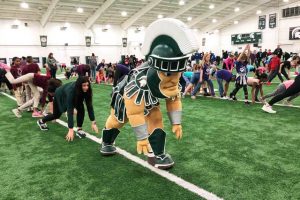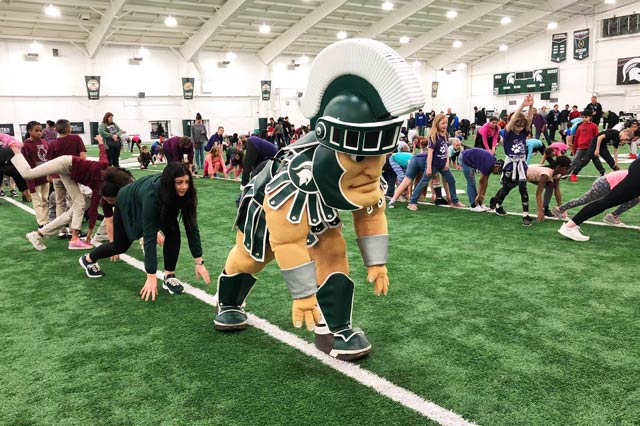 Lansing, Mich — On May 1 at 10:00 a.m. EST over 300,000 Michigan students participated in the "the world's largest exercise class," along with millions of children around the world on ACES Day to promote health and fitness.
ACES, short for All Children Exercise Simultaneously, was founded in 1989 by New Jersey physical education teacher Len Saunders to motivate his students to exercise. ACES Day also kicks off National Physical Fitness and Sports Month, as well as National Physical Education Week. Since it's humble beginnings, the event has become a worldwide phenomenon, with over 50 countries participating each year.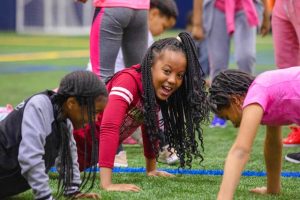 In Michigan, schools across the state, along with Saginaw Valley State University, University of Michigan, and Michigan State University hosted a variety of exercises including running, stretching, calisthenics, dance, and yoga. Resources to participate in the event were provided by Michigan Fitness Foundation and Farm Bureau Insurance of Michigan.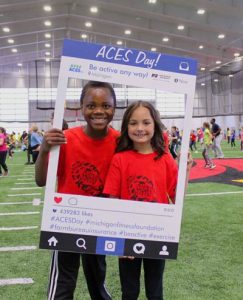 "We are grateful to Farm Bureau Insurance of Michigan for their partnership to bring ACES Day to our youth. For the past 21 years, their generosity has made this event possible for Michigan school children," said Amy Ghannam, Michigan Fitness Foundation President and CEO. "One-time experiences with physical activity like ACES have benefits. Almost immediately after being active, children are better able to focus on classroom tasks and academic activities."
Through ACES Day children receive education about the importance and benefits of physical activity, that they are a part of a global phenomenon, and that being active is fun.
For more information, visit michiganfitness.org/events/school-events.