Michigan Fitness Foundation (MFF), in partnership with the Michigan Department of Transportation (MDOT), is seeking proposals for a pedestrian safety education campaign in Southeast Michigan (SE MI), where pedestrian crashes are highest in the state. The project will engage three SE MI communities as pilot sites for the campaign with the goal to:
Educate Michigan citizens—pedestrians and drivers alike—about best practices and laws surrounding pedestrian transportation in order to reduce the total number of pedestrian crashes, fatalities, and severity of injuries in three target communities in SE MI.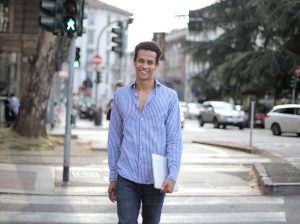 Two Requests for Proposals (RFP) have been released seeking professional firms and qualifying institutions to submit a written proposal to 1) conduct research, assess community need, and lead evaluation, and to 2) develop and deliver the multimedia pedestrian safety campaign. The RFPs are posted on the MFF website at michiganfitness.org/vendor-relationships. Proposals are due by 3:00 p.m. EDT on August 3.
"Preparing pedestrians and drivers to be safe is key," said MFF President and CEO Amy Ghannam. "We must work together to ensure the safety of all Michigan citizens." The National Highway Traffic Safety Administration Bike/Ped Assessment (March 2018) charged the State of Michigan and organizations involved with pedestrian safety to lead an educational effort focused on pedestrian safety. This charge, coupled with Michigan's steady increase of pedestrian crashes, has created a call to action to expand awareness and reduce pedestrian injuries and fatalities.
"Our goal is to have a successful pilot campaign that will also be able to be customized and used again by communities across Michigan," said MDOT Transportation Alternatives Program Manager Mike Smith. The pilot materials will be available to other communities throughout Michigan, and potentially across the country, interested in implementing a similar campaign. For the purpose of the campaign, SE MI is defined as the seven counties in Southeast Michigan Council of Governments (SEMCOG) service area: Wayne, Oakland, Macomb, Livingston, Monroe, St. Clair, and Washtenaw.
The multimedia campaign will also be supported in part by the Ralph C. Wilson Foundation.