According to guidelines set by the Centers for Disease Control and Prevention, outdoor activities like running, hiking, cycling are fine to continue during the COVID-19 pandemic as long as you stay socially distant from others and avoid groups. "Exercise is essential for physical and mental well-being," shares Michigan Fitness Foundation CEO & President, Amy Ghannam. "Being active can make people feel better, function better, sleep better, lower the risk of a large number of chronic diseases and reduce stress."
To stay safe as you head outside for a dose of stress-relieving endorphins, consider the following: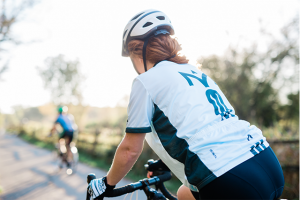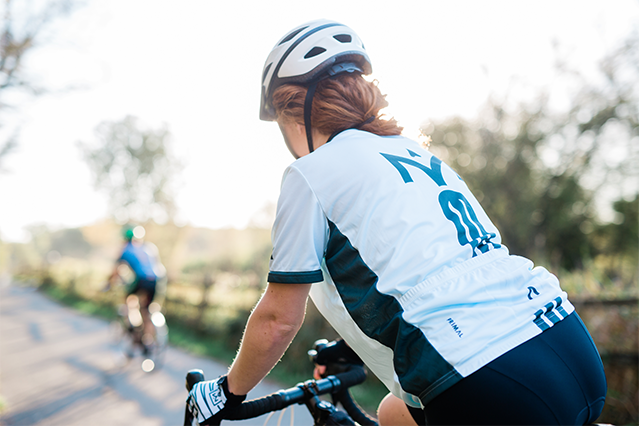 If you feel sick, stay home
Follow the guidance from local health authorities where you live
Stay at least six-feet (about 2 arm's length) from other people who are not from your household
If your regular route is too crowded, choose a less popular time or try a less-crowded route
Carry your own water and hand sanitizer
Avoid drinking fountains and public restrooms
When you encounter others, maintain your distance and give others space to pass
Avoid touching your face and objects such as handrails or crosswalk signals
Wash your hands after exercising
Wear a mask
If you are missing the gym or your group fitness classes, group workouts can be organized safely outdoors. To meet up in public spaces such as community parks, use the following guidelines:
Limit your group size
Check with the city, county, or state to ensure the space is open for use
Many public parks and places have permit requirements to reserve spaces for group functions, be sure to inquire with the city or county to reserve a designated area for your group
Think like an event planner and conduct a few site visits to determine the best time for your group to use the space and maintain social distancing
Ensure your group understands and complies with all established park rules
Ask your local gym owner or personal trainer if they are offering socially distanced outdoor training events.
Focus on training that uses body weight, instead of equipment.
Ensure everyone brings their own gear, such as yoga mats, towels, water bottles, etc.
Regular physical activity is one of the most important things you can do to maintain your health. According to the U.S. Department of Health and Human Services second edition of the Physical Activity Guidelines for Americans, adults should aim for at least 150 minutes of moderate-intensity physical activity, or at least 75 minutes of vigorous-intensity physical activity, per week. Children and adolescents ages 6 through 17 years should aim for 60 minutes or more of moderate-to-vigorous physical activity daily, and Preschool-aged children (ages 3 through 5 years) should be physically active throughout the day to enhance growth and development.
For more information about the benefits of physical activity, visit the Centers for Disease Control and Prevention