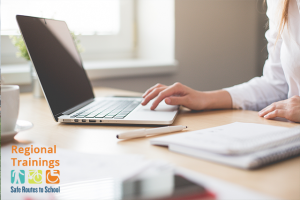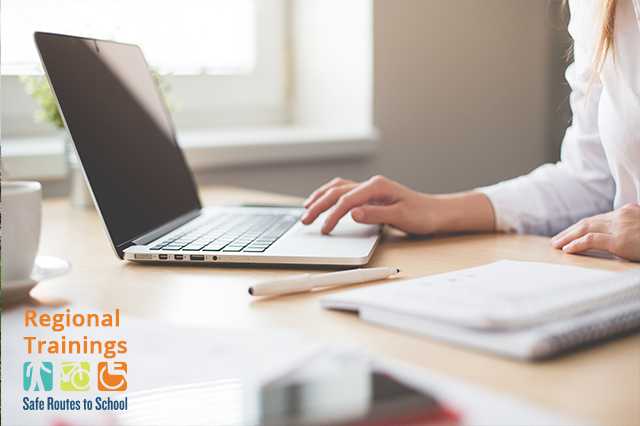 Michigan Fitness Foundation's Safe Route to Schools (SRTS) program team is adapting to meet the needs of communities as Michiganders follow the "Stay Home, Stay Safe" executive order to slow the spread of the coronavirus. SRTS regional trainings that were scheduled as in-person events have been transitioned to virtual formats.
SRTS regional trainings are for school champions, principals, school transportation officials, planners, road authorities, and SRTS grant award recipients who want to dive deeper into the SRTS movement. Designed to help build or sustain a SRTS project, trainings share best practices, and feature success stories from some of Michigan's most innovative projects.
May SRTS virtual webinars feature the following topics:
Register for each topic of interest from the links provided. If you are unable to attend a live webinar, you are still encouraged to register, as all registrants will be provided a link to the recorded webinar post event.
SRTS is an international movement—and now a federal program—to make it safe, convenient, and fun for children to bicycle and walk to school. Managed by the Michigan Department of Transportation with support provided by Michigan Fitness Foundation, SRTS seeks to:
Enable and encourage students in grades K-8, including those with disabilities, to walk and bicycle to school;
Make bicycling and walking to school a safer and more appealing transportation choice, thereby encouraging a healthy and active lifestyle from an early age; and
Facilitate the planning, development, and implementation of projects and activities that will improve safety and reduce traffic, fuel consumption, and air pollution in the vicinity of elementary and middle schools.
When routes are safe, walking or biking to and from school is an easy way to get the regular physical activity children need for good health. Safe Routes to School initiatives also help ease traffic jams and air pollution, unite neighborhoods, and contribute to students' readiness to learn in school.