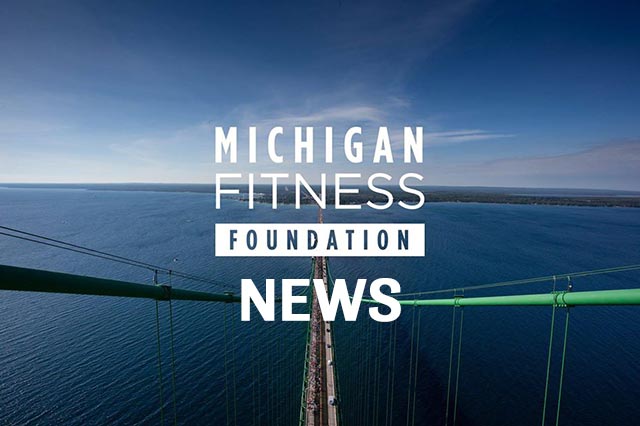 Dear Michigan Fitness Foundation Community,
As state and federal leaders are declaring states of emergency due to the coronavirus (COVID-19), Michigan Fitness Foundation (MFF) is committed to doing our part to both deter the spread of coronavirus and to provide strategic support to MFF staff, partners, grantees, and the communities we serve. Please note the following regarding adjustments as they relate to upcoming MFF events, programs, meetings, gatherings, and daily operations;
Effective immediately:
Michigan Fitness Foundation remains open, though our offices are closed to the public.
MFF staff has transitioned to remote work between the hours of 8:30 a.m. to 4:30 p.m., Monday through Friday.
Staff can be reached via email.
All scheduled meetings will be transitioned to a digital platform or postponed at the discretion of the meeting leader.
Staff travel is restricted; however, staff can participate remotely when possible.
All public engagement programming has been discontinued until further notice.
Grantee support will continue via virtual platforms. Provision of technical assistance with translating interventions to the digital environment will be a priority.
The Choices Training Conference and ServSafe training are cancelled.
The MFF SNAP-Ed Community Impact RFP Letter of Intent deadline has been extended by one week to March 26, 4:30 pm.
The Governor's Fitness Awards are cancelled. We will continue to recognize our finalists in the media, and are investigating other recognition methods, such as virtual award delivery.
MFF serves many Michigan residents who are deeply impacted by the critical coronavirus mitigation requirements and recommendations. We are focusing all our efforts on addressing the needs of our most vulnerable citizens. Our priority is the health of all Michiganders.
We encourage everyone to visit Michigan.gov/Coronavirus (links to new window) and CDC.gov/Coronavirus (links to new window). Please follow the recommendations and advice of public health experts.
Sincerely,
Amy Ghannam
President & CEO